Free MOBILE & POP-UP STREAM PLAYER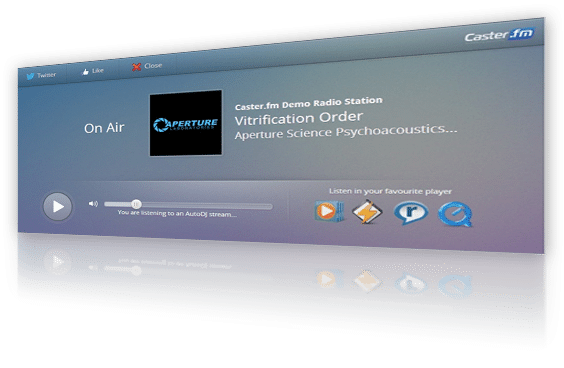 MP3 Stream Pop-Up Player & Mobile Radio page.
This HTML5 stream player wil play MP3 streams in almost any platform.
Register now and get a code to embed in your website for the Pop-Up Player, and a URL to your new Mobile Radio Page.
The service only available to our Pro Plan customers or Free plan + the 'Unchained Bundle' Add-on users.
CREATE YOUR MOBILE & POP-UP PLAYER PAGE