In addition to the default CentovaCast widgets, we provide every Pro Plan customer with several types of unique players for FREE.
ADVANCED HTML5 EMBEDDED STREAM PLAYER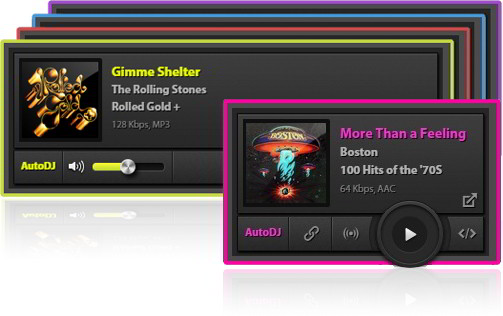 Responsive, Multi Formats, Multi Bitrates, Advanced Stream Player. This state-of-the-art HTML5 stream player is our most advanced embedded player solution.
MP3 STREAM POP-UP PLAYER & MOBILE RADIO PAGE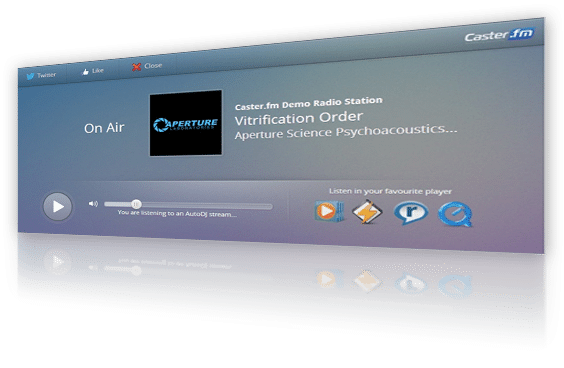 MP3 Stream Pop-Up Player & Mobile Radio page.
This HTML5 stream player wil play MP3 streams in almost any platform.
Register now and get a code to embed in your website for the Pop-Up Player, and a URL to your new Mobile Radio Page.