Cloud VPS

Stream Hosting - Details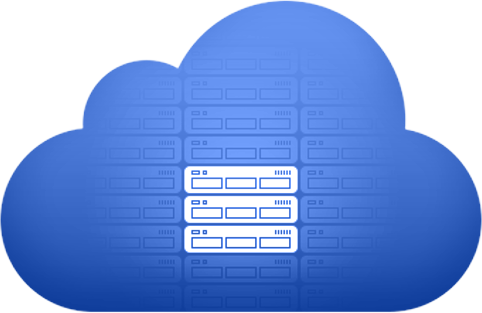 Plan Details
Reliable, High Quality Stream Hosting
Dedicated Private Centova Cast 3.0 Installation
No contracts, monthly payments
Choose from 12 Locations World Wide
Direct Stream Link
YP Directory Publishing
Priority Support
What is Cloud VPS Shoutcast Hosting? Why do i need it?
Redundant Network, Scale on Demand Cloud based Virtual Private Server.
When hosting in a cloud you enjoy unlimited resources that you can easily scale as your listenership grows.
With our Cloud VPS you will have access to your own dedicated Centova Cast 3 setup, under your own private server.
You can control how much resources you need, and only pay accordingly.
Choose from 12 cloud locations world wide for a perfect speed and a better experience for your listeners.
With no listener limit you can enjoy 100% of the bandwidth you've purchased.

Bottom line is: We Give You MORE AND BETTER.

Caster.fm Cloud VPS Advantages
Scale On Demand
Other cloud service providers have a finite amount of resources that limit scalability for websites that can attract infinite amounts of traffic. Our Cloud Brain is able to dynamically assign RAM and CPU providing instant scalability to keep up with your business. Think Elastic.
Redundant Storage
All of our Cloud Storage Units are powered by 48 drives in RAID10 and then replicated real time via Multi-path I/O to give you a total of 96 drives of full redundancy. Snapshot, Rsync, and R1Soft backups are optionally integrated with each server setup.
Fully Redundant Network
Our network is built for both performance and redundancy. We run a full 10Gbps network as well as redundant paths to ensure your data is safe and performing at all times.
Embeddable Players
In addition to the default Centova Cast widgets, we provide our Pro Plan customers with several (unique to Caster.fm) types of advanced players and widgets.Pro Widgets Center
iPhone & Android Apps
We provide each of our Pro Plan customers with their own branded iPhone and Android apps, Great design and functionality, we guarantee your listeners will be impressed. iPhone & Android Apps
Desktop Application
To complete your radio experience, We provide Pro Plan customers with their own branded Desktop Radio Application for Windows. Desktop Application
Centova Cast
v3
The new version of the world's most advanced Internet radio stream control panel.
Icecast 2 KH
Easy web-based stream configuration
Automatic stream monitoring/restarting
Feature-rich, automatic station home pages
Auto DJ
Upload your media (MP3s, etc.) directly to the server via FTP or Web, manage your media through our comprehensive AJAX Media Library system, and schedule your media using Advanced playlist scheduling system.

Widgets/Embeds
Centova Cast provides a number of widgets which you can include in your own web pages to display information about your stream and station.

Statistics & Reports
We provide the most comprehensive streaming radio statistics system commercially available today. It provides information about listener trends and demographics, data transfer, track performances and popularity, user agents, and much, much more.

Live Realtime Analysis
live listener statistics provide a realtime look at who is listening to your stream right now, including listener countries and user agent information.

File Management:
FTP & Web-based
In addition to the traditional FTP file managment,We offer an AJAX-based WEB file manager that allow you to upload, manage, and remove files without ever leaving the familiarity of your web browser.

Multi Mounts/Streams
Create multiple independent mount points through the panel to rebroadcast your stream in multiple bit rates, or even broadcast multiple independent streams through a single server.

DJ Accounts
Create accounts for, and delegate specific permissions to, the DJs performing on your station.

Stream Start Page
Centova Cast provides each stream with its own AJAX-driven, interactive and informative start page. Features include: Stream status and current song, On-demand content downloads, Recent tracks list, Song request form, Station tune-in links, Map of listener locations